2019 Demimo Rueda Demimo 'Verdejo'
• 0.75 Ltr. • Blanco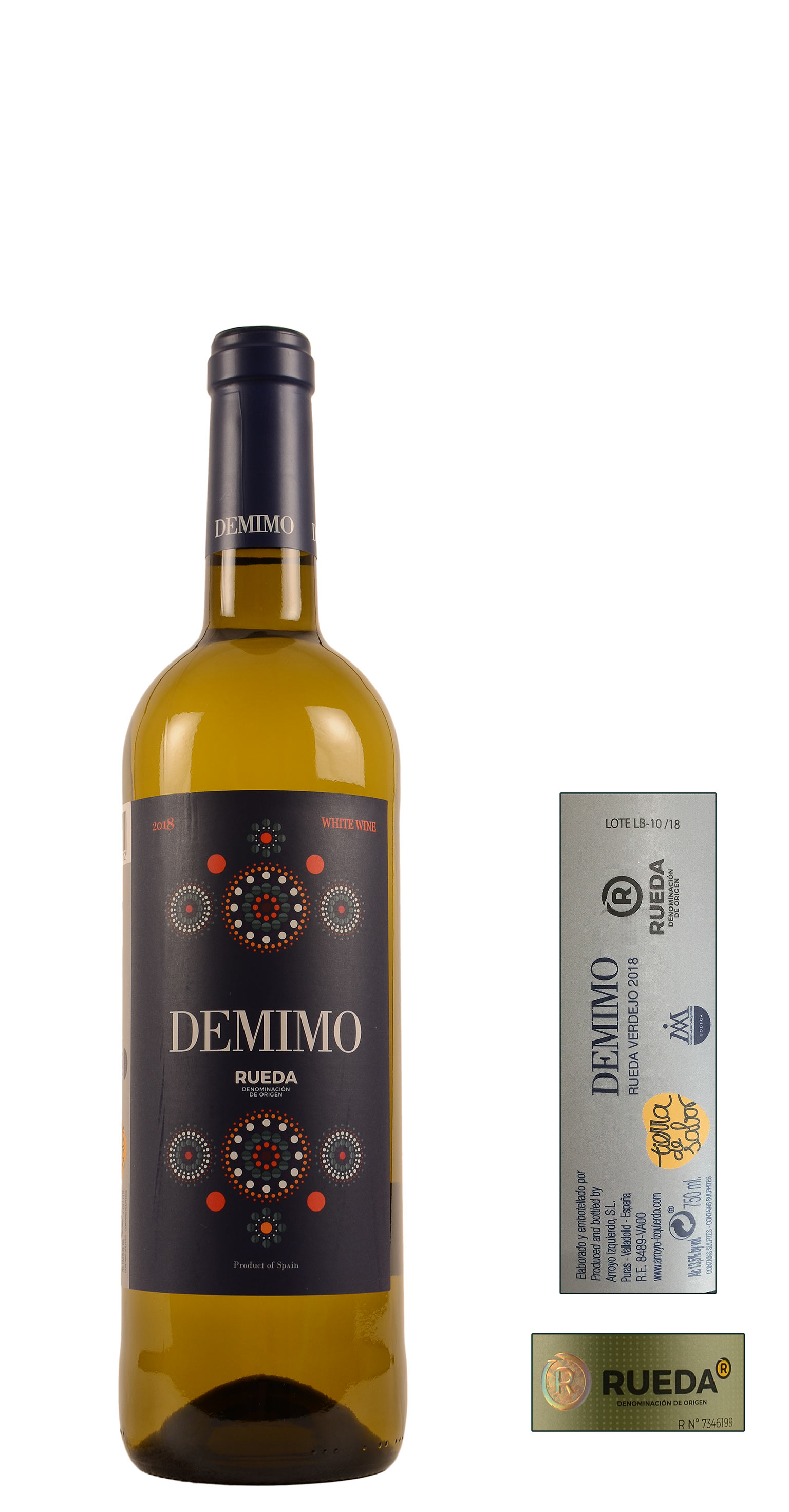 Fresh and slightly drifting nose with the typical Verdejo characteristics. Exotic fruits such as peach, nectarine, lychee and other candied fruit accompanied by freshly spicy notes such as dill and anise. Tasty and balanced style that, although dry but also stirs around the taste buds. This nice balance is confirmed once again in the persistent final.
Ideal as a refreshing aperitif but also with light fish dishes, seafood or summer salads.
climate

Pronounced continental climate that is highly dependent on rainfall during the year. Most precipitation falls mainly in the intervening seasons. Due to the relatively high altitude, the temperatures can also drop sharply, sometimes below freezing. The years with regular rainfall all year round are usually the best.

soil

Vineyards at an altitude of 850m. Varied surface with mainly sand, rolling rocks and limestone. The original Verdejo clone is used here. Stones are still here from the time Duero passed here. Del Mimo is the name of the vineyard ... Hence composed 'DEMIMO'.

vinification

The grapes are hand-picked in the cool of the early morning to preserve the fresh character of the wine. Fermentation on stainless steel under controlled temperatures. No malolactic fermentation. After a few months of aging on stainless steel under inert gas, bottling and commercialization follows.