2019 Chateau Kamnik Pinot Noir
0.75 Ltr. Red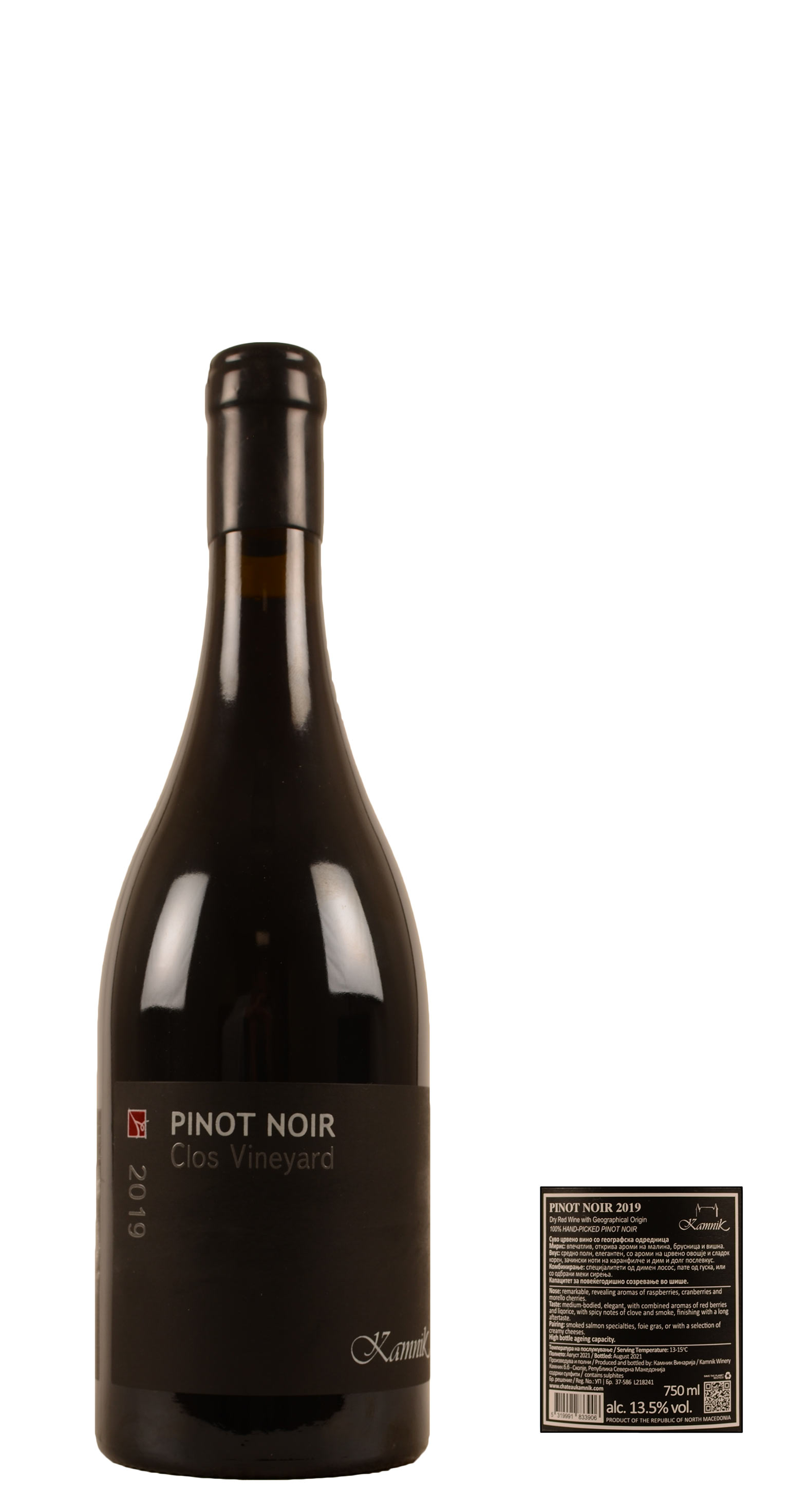 Dry red wine made 100% from carefully selected Merlot grapes. This wine is characterized by a deep ruby red color with purple hues. The aging in barriques gives this wine a complex nose that reveals fruity and spicy tones, with dominant prunes complemented with hints of vanilla and coffee. The palate of this full-bodied wine is well developed and elegant, abundant in soft and integrated structure. The liquorice and chocolate aftertaste is long and pleasant.
This wine is perfectly combined with meat specialties, especially with game in piquant sauces, or with different types of cheese.
climate

Valley of the Vardar. Minimum level above the sea of the vineyards is 300m. The vineyards stretch along the surrounding mountains, cooling and moderating temperatures. The different winds amplify this and keep the vineyards clean of many insects. Dry warm summers and cold winters with a lot of snowfall.

soil

Poor soils with an interesting lime/loam ratio and a high mineral content.

vinification

The vinification starts immediately after harvest. The processes of vinification takes place in special inox tanks and wooden vats. The pneumatic punch down system of the wooden vats enables exceptional color extraction with extremely fine tannins, and preservation of all the aromatic compounds. The red wines are aged in barriques, where they complete their malolactic fermentation process. Shortly after the homogenization, the wines are bottled and then aged for some extra time in the winery cellar before they are sent out to the world. The aging process runs under strictly controlled temperature and humidity conditions. This wine has aged 24 months in new American and French oak barriques.