2020 Chateau Kamnik Winemakers Selection
0.75 Ltr. Red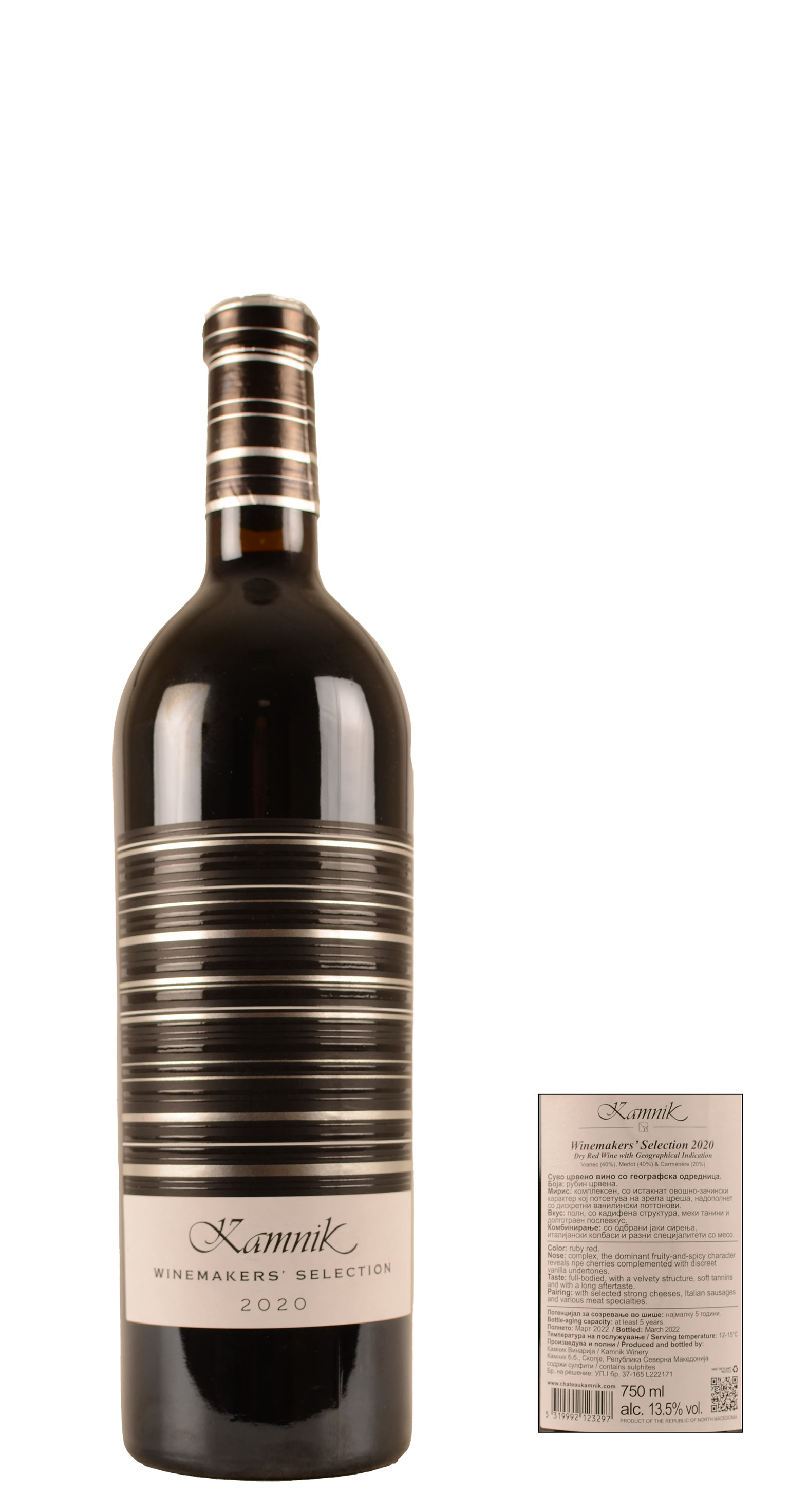 A dry red wine produced as a blend from carefully selected grapes in our vineyards from the distinguished varieties: Vranec (40%), Merlot (40%) and Carmenere (20%). The wine is characterised with a ruby red color. The aroma is complex; the dominant fruity-spicy character reveals ripe morello cherries complemented with discrete vanilla undertones. The taste is full-bodied, with a velvety soft structure and with a long aftertaste.
Combine this wine with selected strong cheeses, Italian sausages and various meat specialties. Recommended serving temperature: 14-16°.
climate

The vineyards are located on the hills with a southern slope exposition. The surrounding mountains enable excellent microclimatic preconditions for the vines.

soil

The moderately fertile soil is characterized by a rich mineral composition.

vinification

Pneumatic punch-down system gives exceptional color extraction with very fine tannins and retain all aromatic compounds. The maturation process is carried out under strictly controlled temperature and humidity conditions. 31 months aged in new French and American oak barrels.