2019 Tar & Roses Heathcote - The Rose Shiraz
0.75 Ltr. Red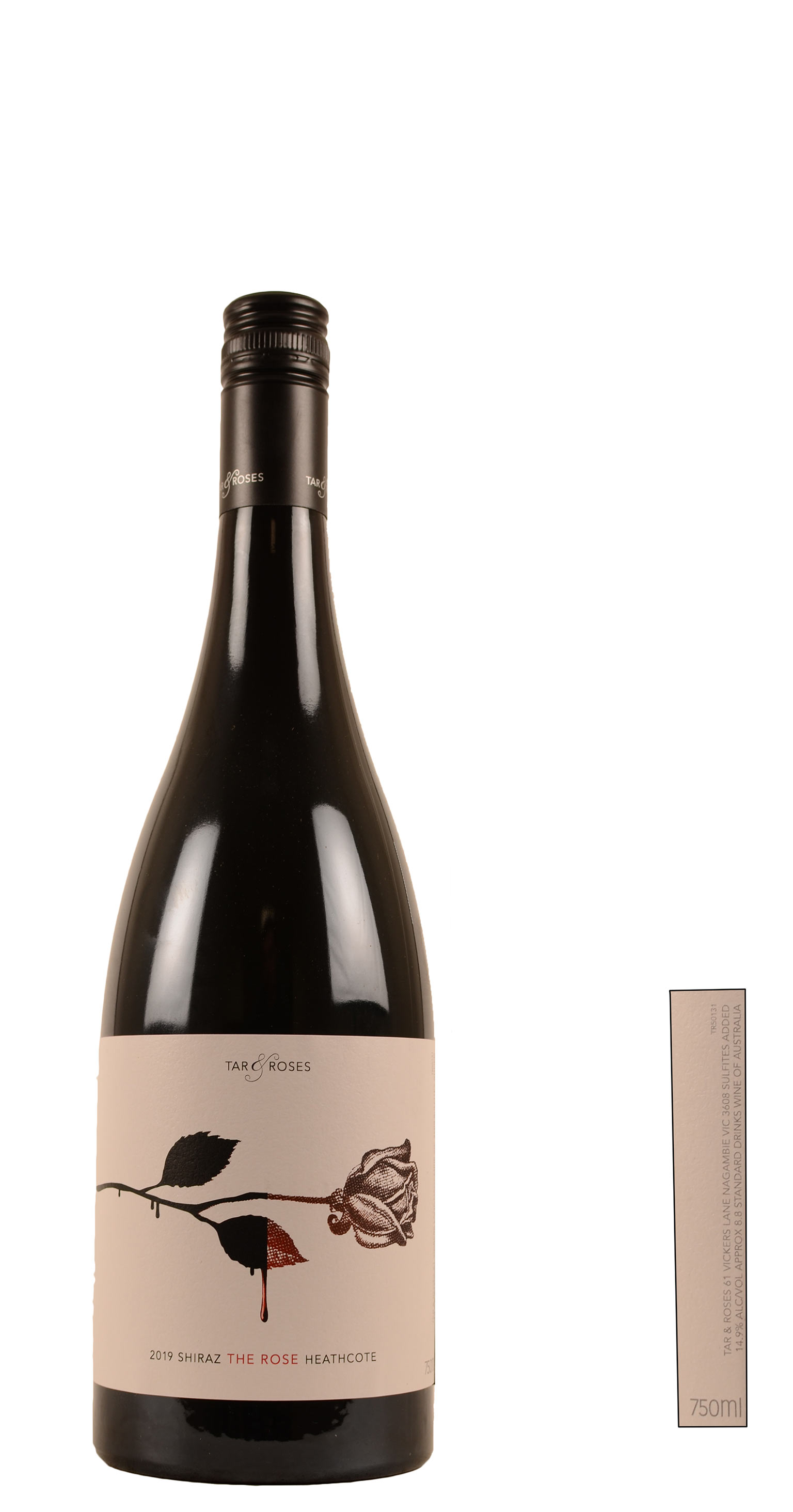 Shiny, dark cherry red color. In the nose dark notes of black berries accompanied by fresh notes such as mint after which impressions of chocolate, coffee, leather and vanilla emerge. On the palate, all these flavors are confirmed and its fine character and remarkable balance are particularly striking, combining power and length with finesse and elegance. Impressive final.
Why not have a delicious piece of Wagyu with roasted garlic and a fresh salad..? But each piece of exclusive meat will only gain in class in its company. Also during the game season a not to be sneezed and noble pairing of roebuck or doe.
climate

Heathcote has a warm Mediterranean climate with mild winters and summers that avoid extremes. The temperature in summer is 2-3 degrees less than less than 100 km away. Precipitation is evenly distributed throughout the year.

soil

The grapes come from several vineyards in Heathcote. 2 with deep red clay and loam layers and good water management. The others are more poor sandy soils with boulders. The first provide the lush and intense character, the other 2 offer finesse and fresh fruit.

vinification

The grapes are picked by hand. Each vineyard is fermented and matured separately. Fermentation for 10 days with 'Pigéage' 3 times a day. After further rest on its lees, the wine undergoes a malolactic fermentation after which it matures further in a blend of French oak (of which 28% new oak).
title
Heathcote - The Rose